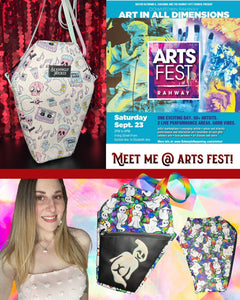 New Jersey, Meet Me @ Rahway ArtsFest
Come out and meet me at Arts Fest on Saturday, September 23 from 2-6pmlocated in Rahway. If you know me, you know how stressed events make me... please don't leave me with the normies! 
Find more info here https://rahwayishappening.com/artsfest/
Hope to see you there!